Citizen science projects, also known as Public Participation in Scientific Research (PPSR), have been gaining popularity worldwide as a way for the public to engage in scientific research. Educational goals and personal development have been identified as key outcomes of these programs. However, how the degree of participation in the scientific process translates into individual outcomes is not clear. Moreover, there are not many clues as to whether successful examples of co-creating PPSR programs at the local level are feasible on a large spatial scale and entirely online.
To address these gaps, researchers from Cornell University, in the US, analyzed the results of the Bird Cams Lab's investigations called "Battling Birds: Panama". This citizen science project engaged thousands of people in observing bird behavior through a virtual platform with online cam watchers. The study aimed to examine how providing opportunities to engage in multiple stages of the scientific process relates to individual learning and in which ways the degree of participation is associated with such outcomes.
From December 2020 to June 2021, approximately 2,014 participants participated in optional activities spanning the entire scientific process, including question design, data collection, and data exploration. The scientific team surveyed them before and after their engagement in the research.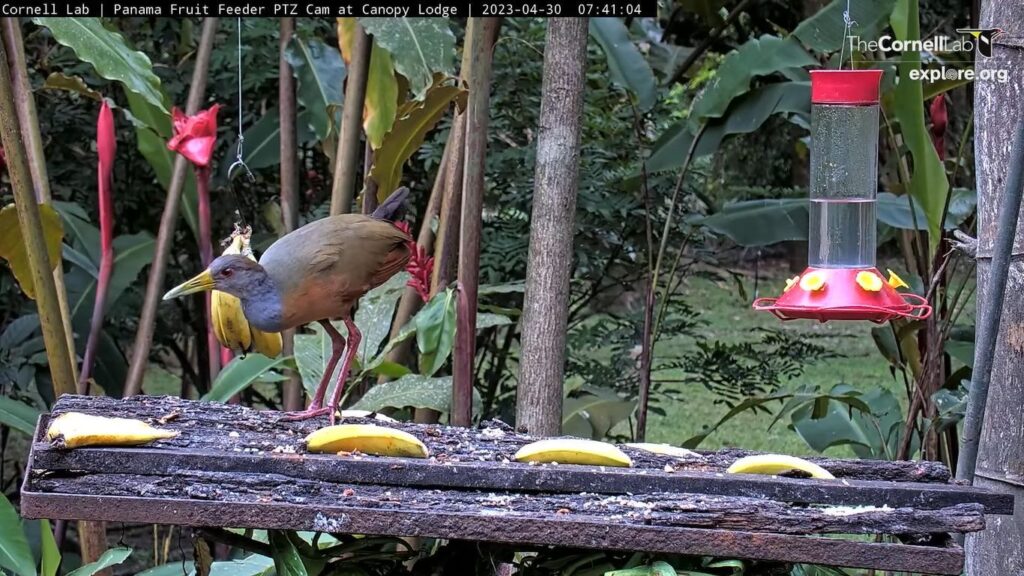 Science inquiry skills learning
Researchers found that the degree of participation was significantly linked to the participants' science inquiry skills improvement. Those who engaged in diverse phases of the investigation showed the greatest advance. Other significant predictors included age, education level, and participation in other Bird Cams Lab investigations. Remarkably, gender and science training was not important as improvement predictors.
The findings also align with experiential learning theory, which suggests that knowledge is created through the transformation of experience. Taking part in scientific programs boosts self-efficacy, content knowledge, and self-perceived development of science inquiry skills. Participants who contributed to data visualization and shaping the investigation had the highest self-perceived learning outcomes.
The study published in the journal "Citizen Science: Theory and Practice" concluded that engagement in data collection was associated with greater gains in participants' self-efficacy and content knowledge compared to other phases. This suggests that programs with limited funding and resources should focus on data collection to get the most impactful way to improve participant-level outcomes.
References
Mady, RP, Phillips, TB, Bonter, DN, Quimby, C, Borland, J, Eldermire, C, Walters, BT, Parry, SA and Chu, M. 2023. Engagement in the Data Collection Phase of the Scientific Process is Key for Enhancing Learning Gains. Citizen Science: Theory and Practice, 8(1): 14, pp. 1–16. DOI: https://doi.org/10.5334/cstp.594
Aristeidou, M and Herodotou, C. 2020. Online Citizen Science: A Systematic Review of Effects on Learning and Scientific Literacy. Citizen Science: Theory and Practice, 5(1): 1–12. DOI: https://doi.org/10.5334/cstp.224
Borland, J. 2021. From Bird Cams to Scientific Inquiry: Seeking greater understanding of experiences and outcomes that result from co-created scientific investigations. Available at https://www.informalscience.org/bird-cams-scientific-inquiry-seeking-greater-understanding-experiences-and-outcomes-result-co.  
Kolb, DA. 1984. Experiential Learning Experience as the Source of Learning and Development. Englewood Cliffs, NJ: Prentice Hall.
Masters, K, Lintott, C, Holmes, K, Greenhill, A, Simmons, B, Oh, EY, Cox, J and Graham, G. 2016. Science learning via participation in online citizen science. Journal of Science Communication, 15(3). DOI: https://doi.org/10.22323/2.15030207
Prather, EE, Cormier, S, Wallace, CS, Lintott, C, Jordan Raddick, M and Smith, A. 2013. Measuring the Conceptual Understandings of Citizen Scientists Participating in Zooniverse Projects: A First Approach. Astronomy Education Review, 12(1). DOI: https://doi.org/10.3847/AER2013002
Shirk, JL, Ballard, HL, Wilderman, CC, Phillips, TB, Wiggins, A, Jordan, R, McCallie, E, Minarchek, M, Lewenstein, BV, Krasny, ME and Bonney, R. 2012. Public participation in scientific research: A framework for deliberate design. Ecology and Society, 17(2). DOI: https://doi.org/10.5751/ES-04705-170229
Image credit: Christian Rucinski on Unsplash