"Meditation brings wisdom; lack of meditation leaves ignorance. Know well what leads you forward and what holds you back, and choose the path that leads to wisdom."–Buddha
"Whatever forms of meditation you practice, the most important point is to apply mindfulness continuously, and make a sustained effort. It is unrealistic to expect results from meditation within a short period of time. What is required is continuous sustained effort. –Dalai Lama"
For some of us, yoga is a physical activity, such as going to a pool or gym. It is also an Indian philosophy dealing with the relationship between the human body and mind focusing on breathing, strength, and flexibility. Yoga, as well as other exercises, may have health benefits.
Yoga vs. body and brain
Recently yoga became more and more popular. It has been practiced for thousands of years, always unifying body, mind, and spirit. There are many yoga schools, but their common goal is to free the practitioner from suffering. Modern yoga combines a series of poses—to build endurance, improve flexibility, and coordination—called asanas, with meditation and breathing exercises called pranayama.
However, this is only a small part of old yoga philosophy. Let's take a closer look at yoga and its effect on the body.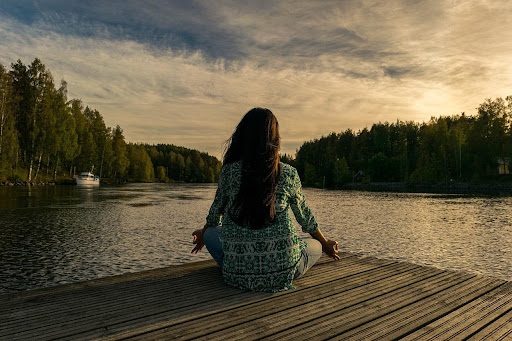 Benefits of yoga exercises
Yoga can be considered a sport that may engage all 206 bones in our skeleton. It influences a spine incorporating some seating positions. Nowadays, our spine remains in poor postures for long periods, especially when we sit in front of the computer or use smartphones for many hours. This leads to multiple spinal structural deviations like kyphosis in which the upper part of the spine is bent in an arc or lordosis in which the lumbar spine is bent. Yoga helps to deal with these spine abnormalities by improving health and overall posture. 
What about our joints? The joints are complex structures supporting the skeletal system while in action. With age, joints become weaker due to cartilage loss—a natural layer coating spongy bone working as a lubricant, smoothing and reducing frictions. Its degradation accelerates due to arthritis, reducing the space between joints, producing inflammation and pain. Yoga exercises can help manage joints in bad conditions and improve the quality of life by reducing pain. 
Another benefit of yoga exercises to the body is the improvement of the muscular system. Our muscular system is plenty of bundles of muscle cells connected to nerves and blood vessels. So, when we stimulate muscles with yoga exercises, the cardiovascular system and nervous systems are also stimulated. Yoga exercises are based on muscle contraction working positively on our collagen, helping us move and feel better. They change the muscle length and improve flexibility. Regular yoga exercises make our muscles so flexible that we can bend much more than people who do not perform any activities.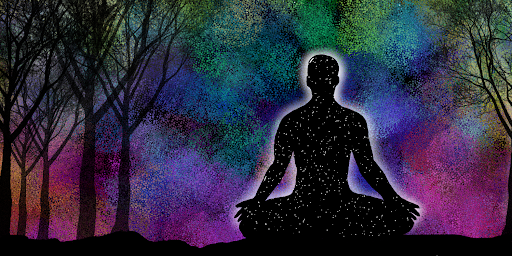 During yoga exercises, every organ is stimulated by the nervous system's signals. They improve the alpha wave activity associated with relaxation, increasing the amount of GABA, a substance in the brain that reduces stress and anxiety. They also increase the number of proteins that reduce chronic pain and boost the serotonin level, a molecule helping to moderate our mood.
And that is not the end of the list of benefits of yoga on our brain. It regulates the level of dopamine responsible for the reward system, reduces the level of cortisol, a stress hormone making us aware and stressed, and reduces adrenaline, which is another stress hormone.
Regular yoga exercises also lead to improved metabolism, helping our bodies be more efficient. How does it work? One of the mechanisms is to reduce the cortisol level, which prevents your body from holding onto fat. Another way is stimulating the digestive system.
Yoga exercises require proper breathing during their performance, so they improve the capacity of the lungs and strengthen the muscles responsible for "belly breathing," (i.e., abdominal muscles) with the inferior muscle.
Studies show that yoga exercises can improve heart rate variability, reduce hypertension and heart disease risk, and reduce the "bad" cholesterol that leads to severe heart diseases.
What about the influence on the immunological system? It is responsible for protecting us from bacteria and viruses. Science proves that yoga exercises reduce the level of our inflammatory markers called cytokines. Fewer cytokines mean less inflammation in the body.
Yoga means synergy. It combines breathing and meditation with simple stretching exercises. For many people, yoga is a popular exercise and a way of life, supporting dietary changes, and body detox. For others, who are living in chaos, yoga is an element of order improving personal well-being.
This article is a joint work of Oliwia Raniszewska (Faculty of Chemistry, University of Warsaw), and Agnieszka Pregowska (Institute of Fundamental Technological Research, Polish Academy of Sciences), Magdalena Osial (Faculty of Chemistry, University of Warsaw, and Institute of Fundamental Technological Research, Polish Academy of Sciences), as a part of the Science Embassy project. Image Credit: Magdalena Osial.
References
Woodyard, C. Exploring the therapeutic effects of yoga and its ability to increase quality of life. Int J Yoga. 2011,4(2),49–54. DOI:10.4103/0973-6131.85485
Luu K, Hall PA. Examining the Acute Effects of Hatha Yoga and Mindfulness Meditation on Executive Function and Mood. Mindfulness 2017, 8, 873–880. DOI: 10.1007/s12671-016-0661-2
Katuri KK, Dasari AB, Kurapati S, Vinnakota NR, Bollepalli AC, Dhulipalla R. Association of yoga practice and serum cortisol levels in chronic periodontitis patients with stress-related anxiety and depression. J. Int. Soc. Prev. Community Dent. 2016, 6(1), 7–14. DOIi:10.4103/2231-0762.175404
Vedamurthachar A, Janakiramaiah N, Hegde JM, Shetty TK, Subbakrishna DK, Sureshbabu SV, Gangadhar BN. Antidepressant efficacy and hormonal effects of Sudarshana Kriya Yoga (SKY) in alcohol dependent individuals. J. Affect. Disord. 2006,94(1–3),249-–53. DOI: 10.1016/j.jad.2006.04.025.
Javnbakht M, Hejazi Kenari R, Ghasemi M. Effects of yoga on depression and anxiety of women. Complement Ther. Clin. Pract. 2009, 15(2), 102–4. DOI: 10.1016/j.ctcp.2009.01.003
Vijayaraghava A, Doreswamy V, Narasipur OS, Kunnavil R, Srinivasamurthy N. Effect of Yoga Practice on Levels of Inflammatory Markers After Moderate and Strenuous Exercise. J. Clin. Diagn. Res. 2015,9(6),CC08–CC12. DOI:10.7860/JCDR/2015/12851.6021
Pilkington K, Kirkwood G, Rampes H, Richardson J. Yoga for depression: the research evidence. J. Affect. Disord. 2005, 89(1–3),13–24. DOI: 10.1016/j.jad.2005.08.013
Garfinkel MS, Singhal A, Katz WA, Allan DA, Reshetar R, Schumacher HR Jr. Yoga-based intervention for carpal tunnel syndrome: a randomized trial. JAMA 1998, 11,280(18),1601–3. DOI: 10.1001/jama.280.18.1601
Gothe N P, Khan I, Hayes J, Erlenbach E, Damoiseaux JS. Yoga Effects on Brain Health: A Systematic Review of the Current Literature. Brain Plasticity 2019, 1. DOI: 10.3233/BPL-190084
Jayasinghe SR. Yoga in cardiac health (A Review). European Journal of Cardiovascular Prevention & Rehabilitation 2004,11(5),369–375. DOI: 10.1097/01.hjr.0000206329.26038.cc
Siddarth D, Siddarth P, Lavretsky H. An observational study of the health benefits of yoga or tai chi compared with aerobic exercise in community-dwelling middle-aged and older adults. Am. J. Geriatr. Psychiatry 2014,22(3),272–273. DOI:10.1016/j.jagp.2013.01.065
Madhivanan P, Krupp K, Waechter R, Shidhaye R. Yoga for Healthy Aging: Science or Hype? Adv. Geriatr. Med. Res. 2021,3(3),e210016. DOI:10.20900/agmr20210016
Ciezar-Andersen SD, Hayden KA, King-Shier KM. A systematic review of yoga interventions for helping health professionals and students. Complement Ther. Med. 2021,58,102704. DOI: 10.1016/j.ctim.2021.102704
Tracy BL, Hart CE. Bikram yoga training and physical fitness in healthy young adults. J Strength Cond Res. 2013, 27(3), 822-830. DOI: 10.1519/JSC.0b013e31825c340f
Satyapriya M, Nagarathna R, Padmalatha V, Nagendra HR. Effect of integrated yoga on anxiety, depression & well being in normal pregnancy. 2013, 19(4), 230-236. DOI: 10.1016/j.ctcp.2013.06.003
Yazdani M, Esmaeilzadeh M, Pahlavanzadeh S, Khaledi F. The effect of laughter Yoga on general health among nursing students. Iran J Nurs Midwifery Res. 2014, 19(1), 36-40. PMID: 24554958, PMCID: PMC3917183